<!- Updated 13:55 26.03.2021 By Tony L. RC3C -->
Местное время:

Дата:
Friday, 16 April 2021
Ваш IP-адрес:
3.238.88.35
Обзор
Новая версия Эхолинк v.2.0.908 от 25.07.2007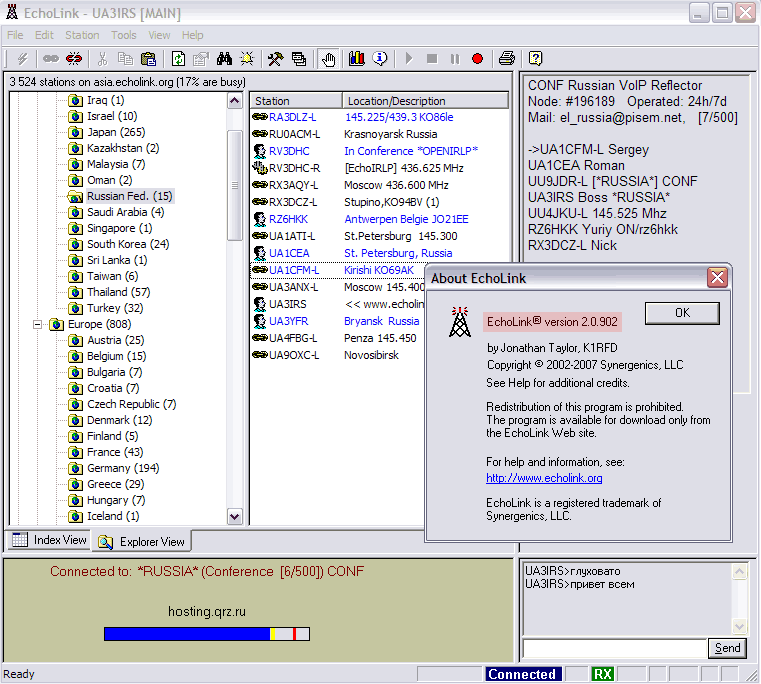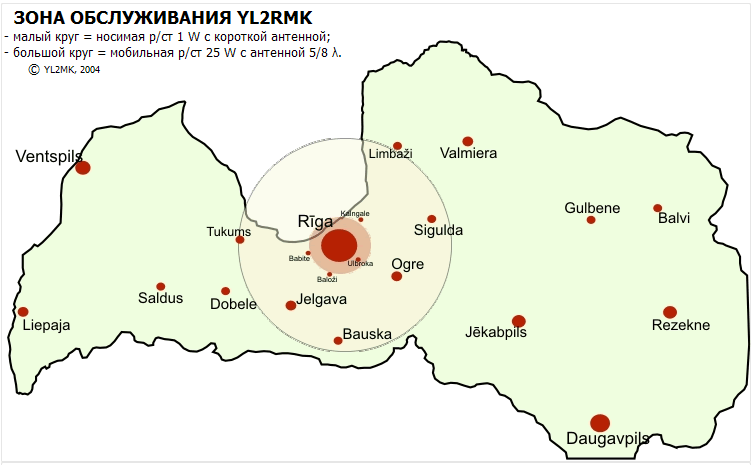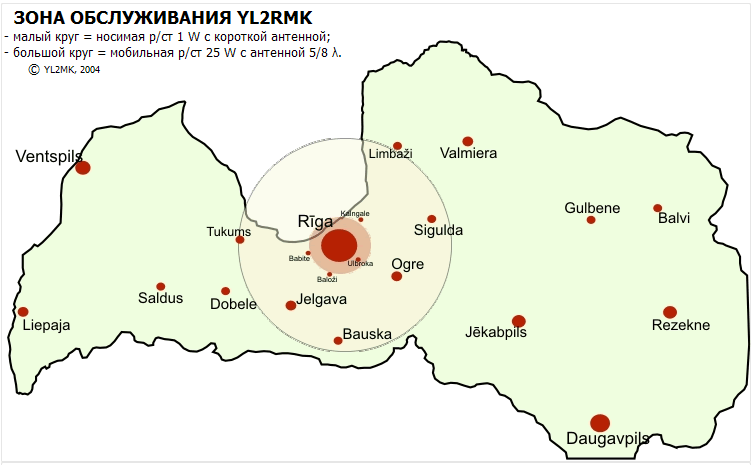 25 июля 2007 года доступна новая версия Эхолинк - version 2.0.908. Along with a number of bug fixes, this version makes it easier to use an EchoLink Proxy, and includes a built-in firewall tester and sound-card calibrator. There are also several changes to ensure smooth operation on Windows Vista, and an updated installer. This is a recommended upgrade for all EchoLink users.
Updated installer.
Drop-down box to select public proxy; new Proxy and Performance tabs.

см. скриншот 02

.
Proxy can be changed without requiring re-start.
Sound card fine-tuning control with self-calibrate option.

см. скриншот 04

.
Built-in Firewall Test utility (similar to Troubleshooter).

см. скриншот 01

.
Added DTMFDigit event to API.
Opening wave device at startup so it shows up on Vista volume panel.

см. скриншот 07

.
Moved text and WAV files to My Documents area instead of install directory.

см. скриншот 09

.
Added more COM ports to drop-down lists (COM9-COM16).

см. скриншот 03

.
Bug fix for: Showing incorrect list of input devices on Audio page
Bug fix for: Vista behavior on links to level adjustments
Bug fix for: Speed-dial ambiguity between base and Sysop calls
Bug fix for: StartRecordingQSO parameter in API
Bug fix for: API events that have Boolean parameters using wrong value for True
Bug fix for: Space bar sometimes non-responsive as TX control
Bug fix for: Allowing Connect command via API when link disabled
Bug fix for: Incorrect listings for Serbia and Macau
Bug fix for: Incorrect shortcut key for switching views in Keyboard Shortcuts Help page
Bug fix for: Minimize/Restore not working as expected
Bug fix for: Incorrect initialization of interface type in Link Setup Wizard
Bug fix for: When using the Web remote control feature in Sysop mode, the Connect To function does not work with callsigns that begin with a digit
Скачать дистрибутив Эхолинк v.2.0.902 [ 2.9 MB ]
Обсуждение особенностей новой версии - http://forum.qrz.ru/thread14760.html
05. Windows Vista (скриншот от RA0JV )
06. Windows Vista (скриншот от RA0JV )
07. Windows Vista (скриншот от RA0JV )

08. Windows Vista (скриншот от RA0JV )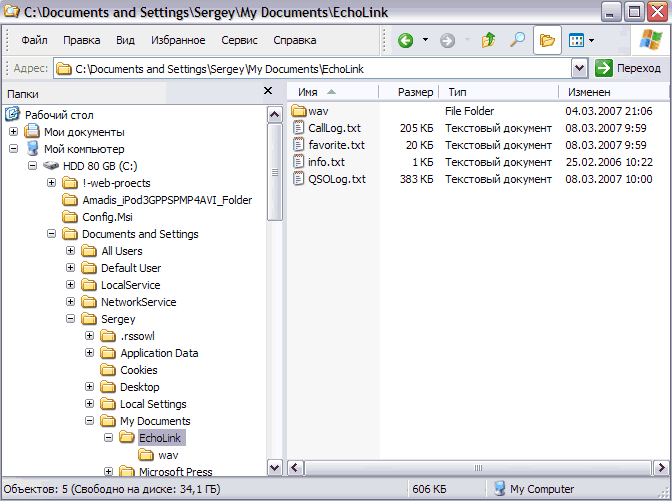 09.
...
[ 08.01.2008 17:10 ] Updated Антон (RV3DHC)
[ 07.03.2007 ] Сергей (UA3IRS) - Первоисточник: http://echolink.org/news.htm
---
Кольцо дружественных URL:
aprs.qrz.ru
,
ehant.qrz.ru
,
ua1ati.qrz.ru
,
ra3is.qrz.ru
,
r3i.qrz.ru
,
r3r.ru
,
amsat.qrz.ru
,
vhf.qrz.ru
,
vhfdx.ru
,
ra3apw.qrz.ru
,
oldradio.qrz.ru
,
rc3c.qrz.ru
,
echolink.ru
© 2003-2021, Все права защищены
Создание и поддержка сайта:
R2AR
* SKYPE:
R2AR
,
RC3C
* SKYPE:
RC3C
, EchoLink: #2102, #53698
Хостинг:
Евразия Телеком
&
qrz.ru
, г.Москва